To obtain a qualified electronic signature you would need to register in the ZealiD mobile app. The mobile app is available at Apple App Store and Google Play Store.
Download your ZealiD: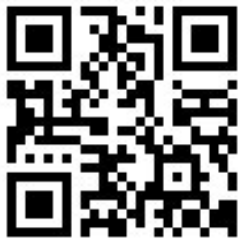 In the article below, you will find the guide and recommendations for successful registration:
Register Your Device: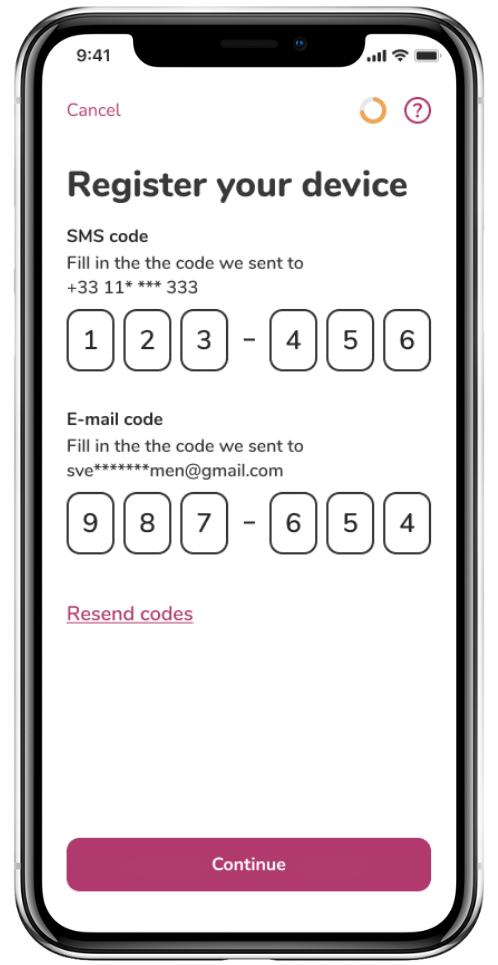 Your mobile device must support Face ID or Touch ID.
We recommend enabling notifications. Once your application is reviewed, a notification will inform you about the decision.
We recommend registering at a non-public setting.
Enter your phone number and email address and make sure the details are entered correctly.
The contact details will be used to send you the OTP (One-Time Passwords) to register your mobile device for qualified signing.
Enter the codes, click continue and confirm it with Face ID or Touch ID.
Physical Presence Check: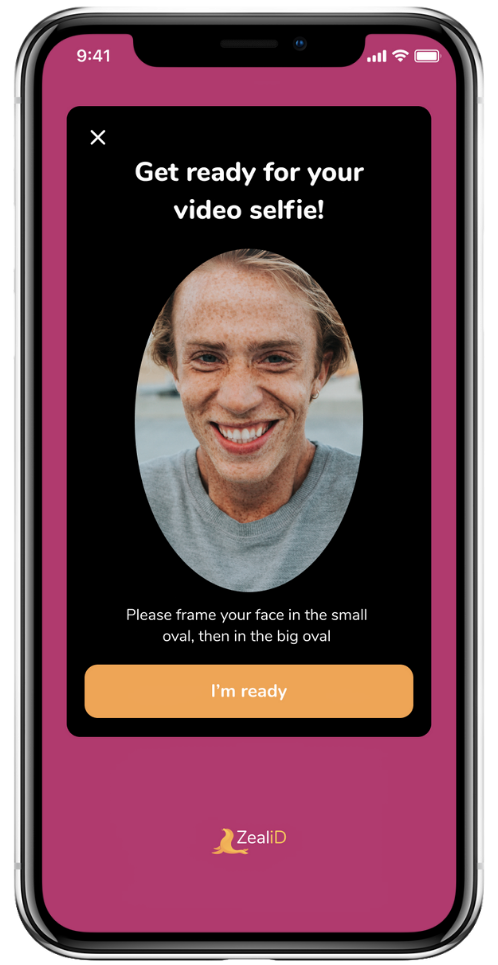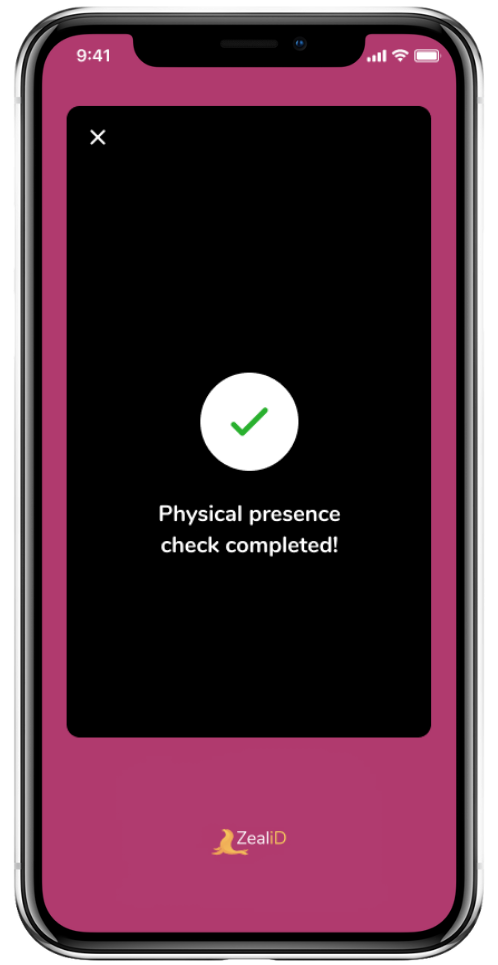 Enable your camera and click "I'm ready" to make a selfie video.
Center your face into the frame and follow the instructions.
Photo ID: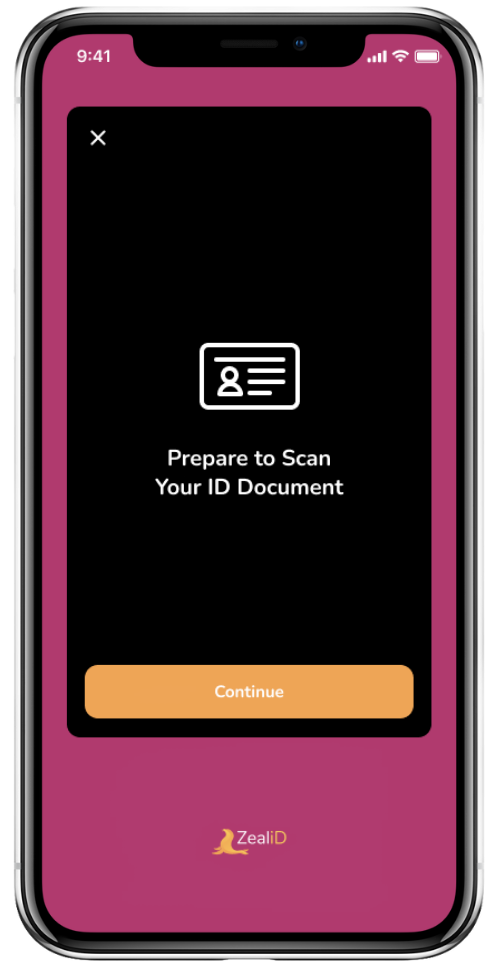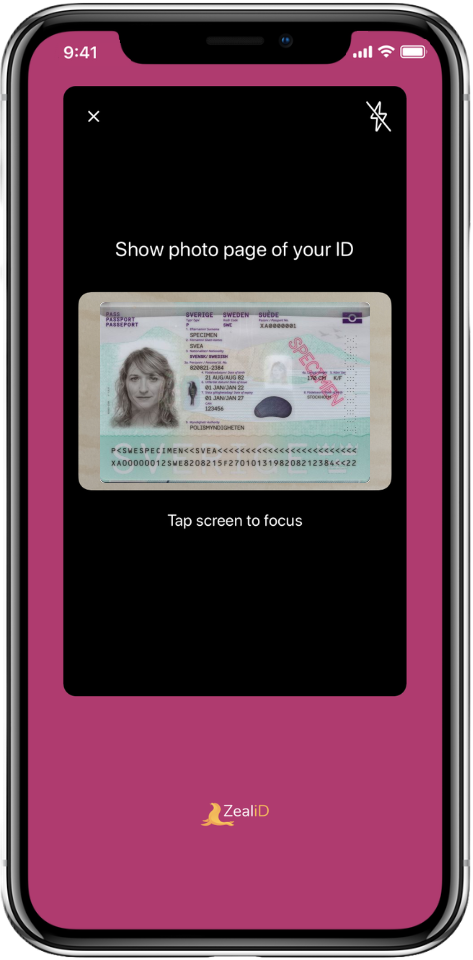 Place your document on a flat surface and ensure good lighting.
While taking the photos of your document, make sure that it is placed into the frame and the information on it is clearly visible.
If you are using a passport, you need to take a photo of the biodata page.
If you are using an ID card or residence permit, you will be asked to take two photos: Front and Back side.
During this step, the app will recognize if your document has an NFC chip to scan and the following steps in registration will be offered accordingly: Document Scanning or ID Video Based.
NFC Scanning: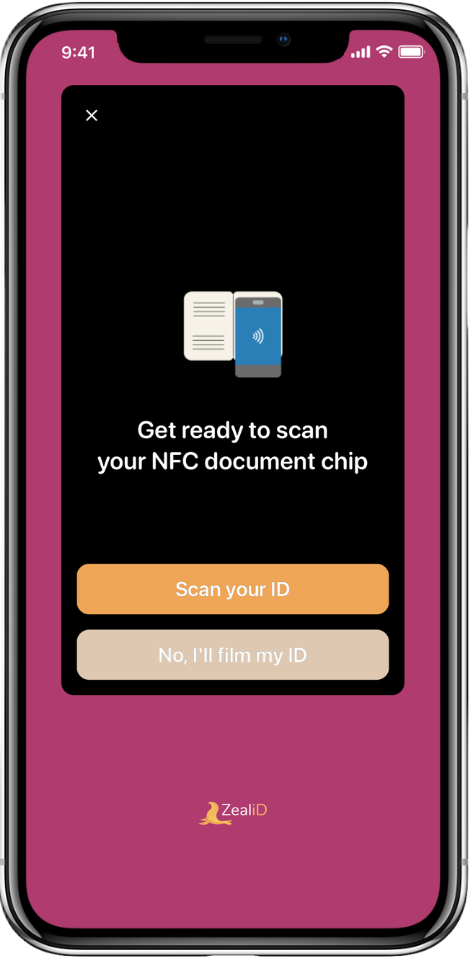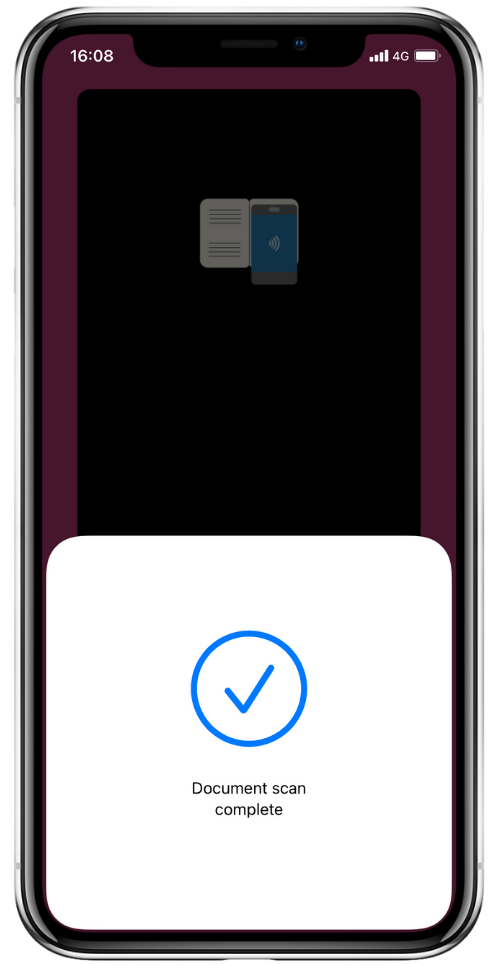 This step is applicable if the app recognizes your ID document as having an NFC chip.
Place your document near the NFC scanner on your mobile device and hold steady while scanning is performed.
Make a video of your ID document: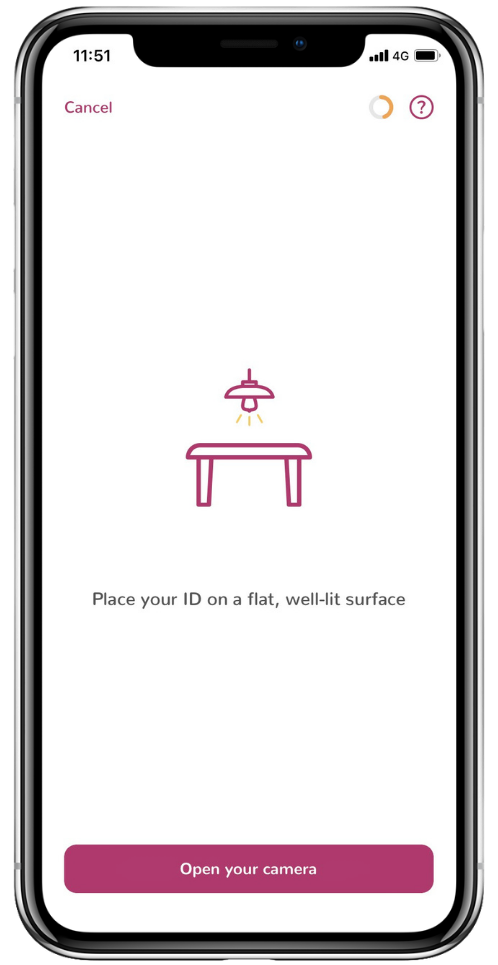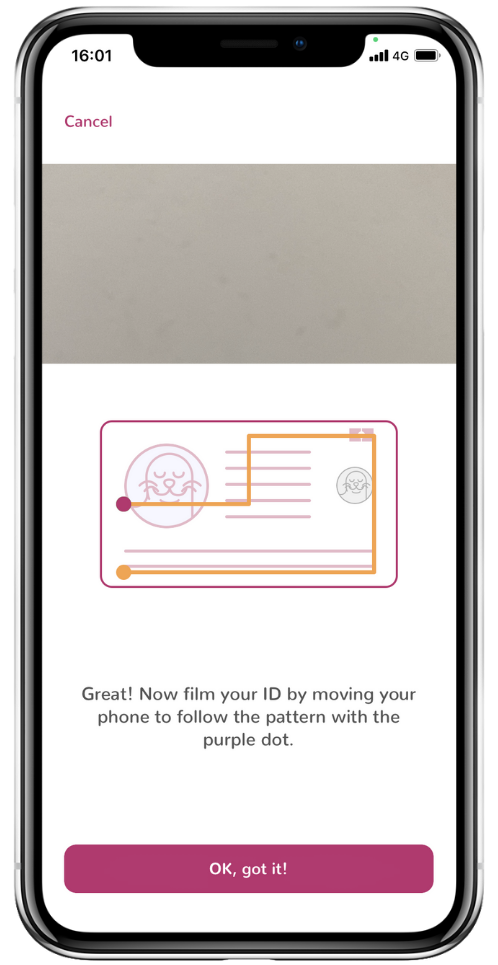 This step is applicable if your ID document doesn't have an NFC chip.
Take a video of your document according to the instructions.
While filming the document, try to replicate the figure/pattern provided in the instructions.
If you are using a passport, you need to film the biodata page: follow the pattern.
If you are using an ID card or residence permit, you need to film both sides of the document: follow the pattern on front and repeat on the back side.
Manual Review and Data Confirmation: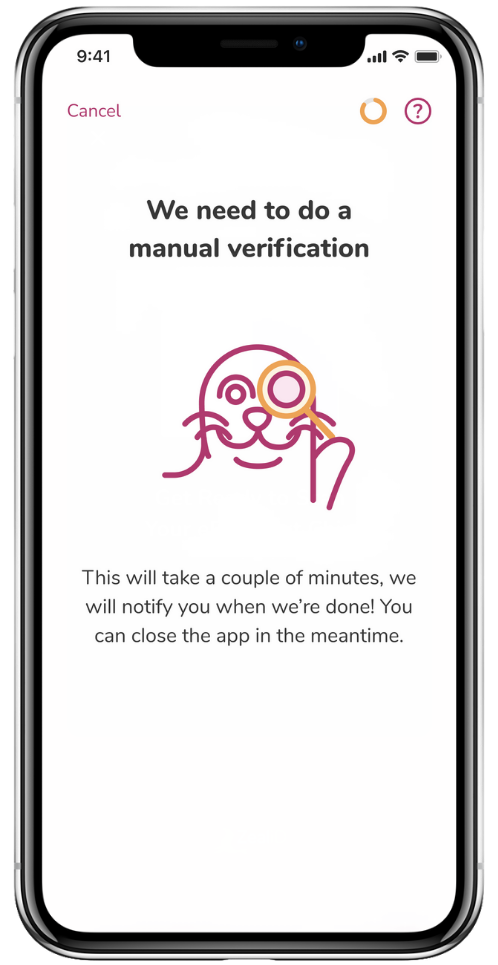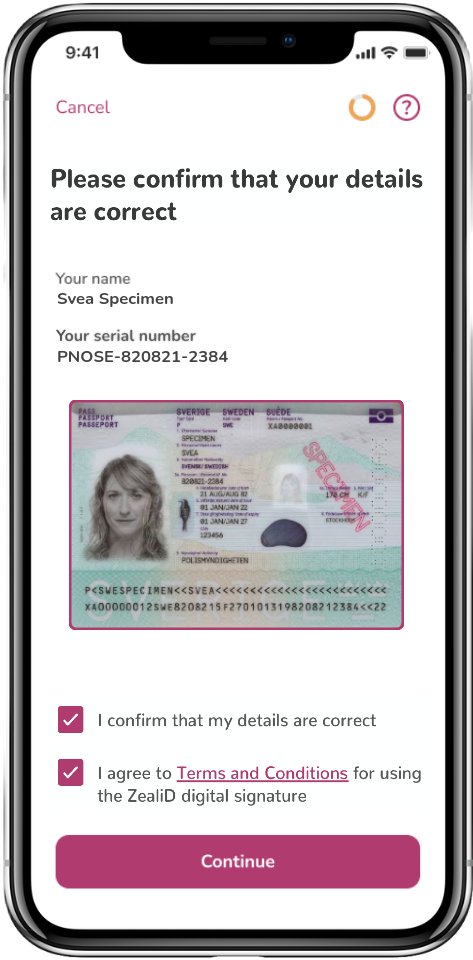 Your application will now be manually reviewed. The process takes a couple of minutes.
Once your application is approved, verify your details.
Read and accept Terms & Conditions.
Your certificate will be generated automatically.
Click "Sign with Face ID" / "Sign with fingerprint".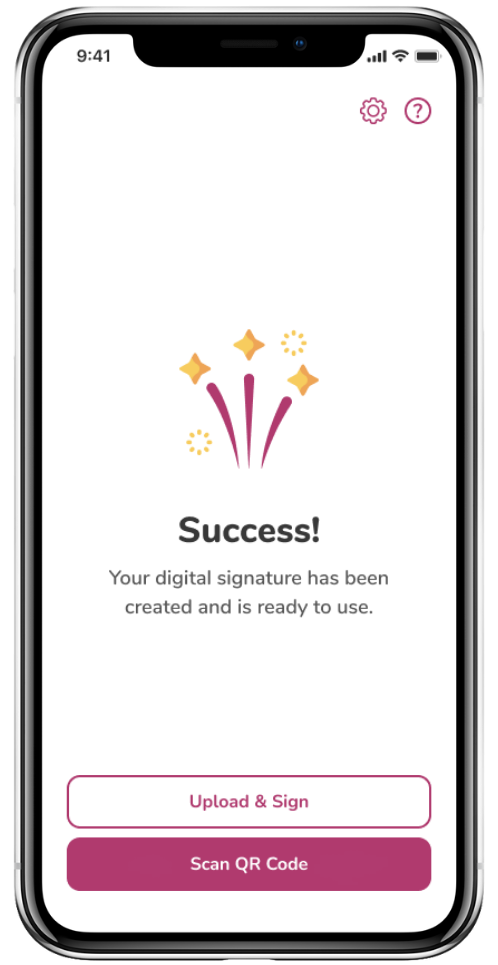 From now on, you will be able to use your qualified electronic signature.
You can now sign your documents by scanning a QR code.
You can also take a look at the registration video: